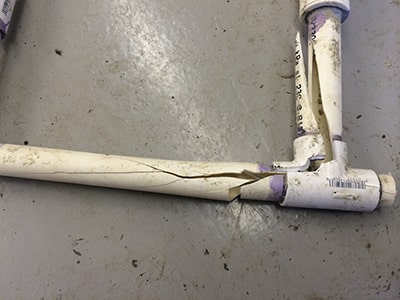 Irrigation systems vary; some people have a basic, above ground sprinkler system that is largely manual, meaning that they move the sprinkler heads where they want them, rotate the placement of the sprinkler(s) and turn it off manually at the water source. Other people have more complex sprinkler systems that are "smart," meaning they automatically turn on and off at certain times and water particular areas so that all terrain is watered evenly.
That said, you should know that whether you have a simple or a complex sprinkler system, you must winterize your irrigation system for when it's not in use during the colder months.
The nuts and bolts is very simple; winterize your irrigation system by making sure the water supply is turned off and that all the water that could freeze and cause damage to the system is drained. Essentially, you want your sprinkler system emptied of all waters before it goes into hibernation.
Valves will never be completely devoid of water, though, so you'll need to remove them, let them dry out and then store them. You may need to do the same with your sprinkler head.
As someone in the business, I freely admit that even this sounds complicated, and doing a Google search to winterize your irrigation system will return links with volumes of how-to information. What I suggest, if you're not certain how to winterize your irrigation system or if you just don't want to mess with is, is talk to an expert. At TLC Incorporated, I'm always happy to recommend the best way to winterize your irrigation system, as is the rest of the staff. Very often, the easiest way to winterize your irrigation system is to let us do it – this way, there are no worries that water has been left in the irrigation system, which could lead to frozen or damaged parts, and the cost is minimal.
I know there are some do-it-yourselfers who would never hear of such a thing, and that's fine. But if you're not a landscape enthusiast, meaning you want a nice yard, but you don't care if someone else cuts the grass or sets up the watering system, you're probably a great candidate for letting a professional irrigation system provider winterize your irrigation system.
The bottom line is that it gets done. No matter who does it, winterize your irrigation system.
By Bob Carr, owner of TLC Incorporated, a premier outdoor lighting provider based in Gambrills, Maryland