Our Team Is Ready To Create A FREE Sprinkler Diagram & Proposal So YOU Can Have The Best Yard On The Block…Claim This FREE Offer Now! (Normally $250)
Save Money, Water, AND Time Getting Our Sprinkler System Installed…Plus You WON'T Have To Tear Up Your Entire Yard, Spend A Fortune, Or Do Anything At All! (We'll do all the work)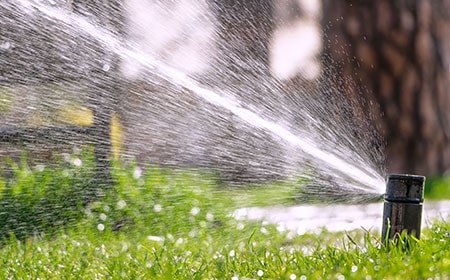 Are you a homeowner that wants to stop having to drag around hoses, mess around with setting up cheap sprinklers, or spend so much time watering your lawn?
How would you like your yard to be green, vibrant, and a spot your family can enjoy to the fullest…any time you wanted?
Wouldn't it be great for you to have a yard that you're proud of, all while minimizing the amount of time, money, and water you spend in the process?
Would having a system that you literally "set and forget", and that perfectly waters your lawn at the right time of the day to maximize effectiveness…all while saving you the most money and water…be something that'd free up your time?
If you answered "yes" to any of the above, make sure to read this entire page…
TLC has over 38 years servicing the Washington/Baltimore area, and our "Best In Industry", trustworthy, trained & certified team is ready to unlock your yard's true beauty…without you lifting a finger.
With the advancement in irrigation technology…dry, brown, sharp and crunchy, desert-looking lawns are becoming a thing of the past.
Our team will come to your home and measure, then create a custom-designed Sprinkler Diagram & Proposal for your yard…at NO cost to you…so you can see exactly what your sprinkler system will look like and cost, BEFORE you buy it!
*Disclaimer: we normally charge $250 for this offer but are running a promotion and have limited spots available. So, please do not wait and call or fill out the form right now.
We'll discreetly come to your home and quickly put together your Sprinkler Diagram & Proposal, that will NOT: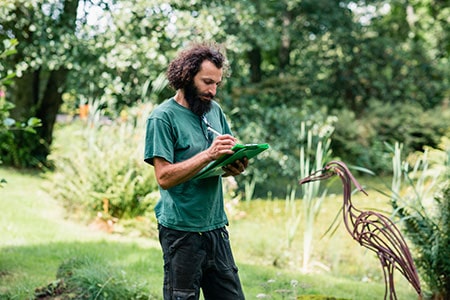 Be something that's scheduled 3 months from now…we have systems in stock and can get your system installed within 7-14 days
Require you to do anything other than give us access to your garage (we'll call utilities to get markers and will measure everything)
Be one of those things that didn't make enough of a difference to justify the investment (you'll see that you're going to actually save money every single year)
Cost you tens of thousands of dollars if you'd like to proceed with a system installation (our systems start at just $4,850, including the cost of the system and installation!)
Rather than messing around with dragging hoses and cheap sprinklers around…or hiring hit-or-miss contractors to install a suspect sprinkler system…and then finding out you've got a world of problems…claiming your FREE Sprinkler System Plan from TLC just makes more sense, doesn't it?
Our customers report having luscious, soft, super-green lawns that they and their families enjoy for years and years.
ALL of our systems come with a FREE 7-year parts & labor warranty…so rest assured our team will come out and fix any issues you may face over the next 7 years, for free.
Our full systems start at just $4,850 and are state-of-the-art.
You can't beat this deal.
The only problem you'll have is the envy of your neighbors asking you how you've got the greenest grass on the block…but never see you dragging a hose!
The process is this simple (your next steps):
Fill out the form to the right or call (410) 721-2342 to claim your FREE Sprinkler System Plan
We'll set a date and our team will come measure and create your no-obligation diagram and proposal
You'll get to chat with your spouse and talk it over before making a decision (we don't use pressure tactics)
We'll answer your questions and if you'd like to proceed with us installing your sprinkler system to maximize your yard's beauty with almost no work…we'll get it scheduled for install within 7-14 days!
Not so bad, huh?
If all this did was give you green grass without having to ever touch a hose again…that's worth it.
Go ahead and call us at (410) 721-2342 and mention you'd like your FREE Sprinkler System Plan.
My team and I look forward to working with you!